CURRENT CONDITIONS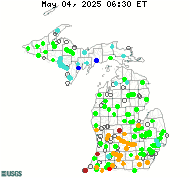 DATA CENTER
Real-time data
Historical data
WaterWatch
ABOUT THE Michigan
WSC
USGS in Your State
USGS Water Science Centers are located in each state.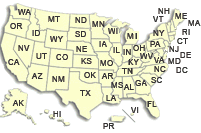 Groundwater Projects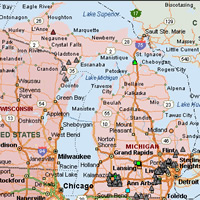 The USGS Michigan Water Science Center cooperates with local and state agencies to collect and maintain groundwater data across Michigan. The USGS and local partners actively monitor 90 wells. Of these 90 wells, 22 are continuously monitored with 3 of those continuously monitored sites displayed in near real-time. All current and historical data for Michigan are in the USGS National Water Information System (NWIS) database, which can be accessed at this link.
Chris Hoard, cjhoard@usgs.gov
---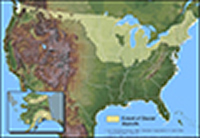 The glacial aquifer system groundwater availability study will assess groundwater availability for the expansive and diverse glacial aquifer system of the United States. The glacial aquifer system is present in parts of 25 states and is subject to a range of climatic conditions from humid to semi-arid. Groundwater availability in the system may be constrained by climatic conditions (limited recharge), poor water quality from natural or anthropogenic constituents, hydrogeology (limited storage or low hydraulic conductivity), concerns regarding conflicts with current groundwater users, or the desire to maintain or restore environmental streamflows. The glacial sand and gravel principal aquifer is present in parts of 22 states, and withdrawals from this principal aquifer in 2000 were 5 percent of the total withdrawals from all aquifers. This principal aquifer is the largest source for public supply and self-supplied industrial for any principal aquifer, and it also is an important source for irrigation supply. More information is available here.
Howard Reeves, hwreeves@usgs.gov
---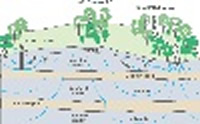 The State of Michigan has developed a water-withdrawal assessment process that includes an on-line screening tool for new or increased water withdrawals. Technical questions arise in the use of the screening tool and implementation of the assessment process and USGS provides technical resources to help answer these questions. In particular, extensive irrigation in southwest Michigan has led to questions regarding the appropriateness of the statewide tool in that area of the state. USGS is providing technical support to a newly formed SW Michigan Water Resources Council and is undertaking analysis of water budgets in the region. More information is available at http://www.miwwat.org.
Chris Hoard, cjhoard@usgs.gov
---
Water Use
The USGS compiles water use information by State including estimated amounts, sources, and categories of use every five years since 1950. Sources include surface water and groundwater, both fresh and saline. Categories include public supply, domestic, livestock, industrial, irrigation, and thermoelectric power. These data provide a source of information about regional and national trends in water withdrawals. The current project involves compilation and estimation of these water use data for 2010.
Carol Luukkonen, clluukko@usgs.gov
---