CURRENT CONDITIONS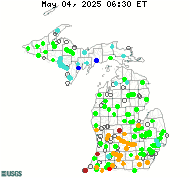 DATA CENTER
Real-time data
Historical data
WaterWatch
ABOUT THE Michigan
WSC
USGS in Your State
USGS Water Science Centers are located in each state.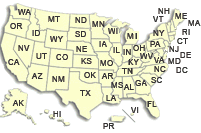 Newsworthy
Detection of Microcystin and Other Cyanotoxins in Lakes at Isle Royale National Park, Pictured Rocks National Lakeshore, and Sleeping Bear Dunes National Lakeshore, Northern Michigan, 2012–13 (UM-WSC, Michigan)

Upper Midwest Water Science Center scientists have co-authored a new publication along with the National Park Service, titled "Detection of Microcystin and Other Cyanotoxins in Lakes at Isle Royale National Park, Pictured Rocks National Lakeshore, and Sleeping Bear Dunes National Lakeshore, Northern Michigan, 2012–13". This study indicated that even in the absence of visible algal blooms, microcystin may be present, but most microcystin concentrations did not exceed the EPA's 10-day health advisory drinking-water benchmark. This project was funded through the U.S. Geological Survey/National Park Service Water Quality Partnership grant. (Angela Brennan, akbrennan@usgs.gov)




---

Groundwater Flux and Nutrient Loading in the Northeast Section of Bear Lake, Muskegon County, Michigan, 2015 (UM-WSC, Michigan)

Bear Lake in North Muskegon, Michigan, is listed as part of the Muskegon Lake Area of Concern (AOC) as designated by the U.S. Environmental Protection Agency.  On the northeast end of Bear Lake, two man-made retention ponds (Willbrandt Pond East and Willbrandt Pond West), formerly used for celery farming, contribute nutrients to Bear Lake. The restoration and reconnection of the Willbrandt Ponds into Bear Lake prompted concerns of contribution of groundwater nutrient loading into Bear Lake. From June through November 2015, the U.S. Geological Survey (USGS) did an investigative study to quantify the load of nutrients from shallow groundwater around the Willbrandt ponds in an effort to update the phosphorus budget to Bear Lake. This report summarizes how shallow groundwater nutrient concentrations and flux were obtained in order to update the phosphorus load and help direct future management decisions. This is just one of the many Great Lakes Restoration Initiative (GLRI) funded projects that is dedicated to cleaning up our Great Lakes by helping to delist Muskegon as an area of concern. (Alex Totten, atotten@usgs.gov)​


Recent Publications

Follow Us on Twitter

Note: These are third-party services. DOI and USGS link policies apply.
Of Interest...
New Real-Time Sites in Michigan announced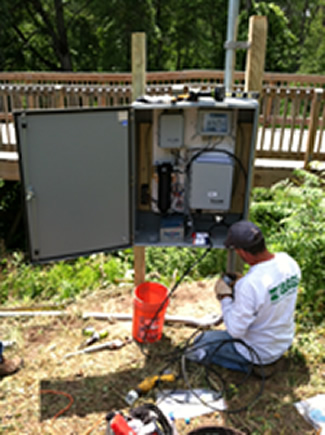 The United States Geological Survey (USGS) has a network of real-time monitoring stations located along many waterways in Michigan. These stations automatically collect data every 15-60 minutes and collect different data like stage, streamflow, precipitation, and water-quality data. Water-quality real-time data can include temperature, specific conductance, pH, dissolved oxygen, and turbidity. The data are stored onsite at the remote monitoring station and transmitted to USGS offices every 1-4 hours.
Our most recently added real-time sites are:
Real-time sites that were relocated due to road construction or stream conditions are:
In addition, automatic samplers are collecting nutrient samples at 04144032 Threemile Creek at Prior Road near Durand, 04167150 Middle River Rouge at Dearborn Heights, and 04168400 Lower River Rouge at Dearborn.
Michigan Bacteriological Research Laboratory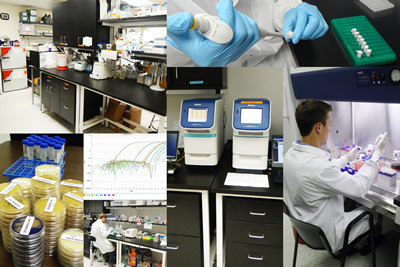 The USGS Michigan Water Science Center Bacteriological Research Laboratory (MI-BaRL) in Lansing, MI provides a variety of modern analytical approaches to understand bacteriological contamination and microbial ecology in diverse aquatic environments. The MI-BaRL laboratory has examined beach microbiology, the occurrence of antibiotic-resistant bacteria in surface water, and the occurrence of microbial pathogens in surface water, ground water, and in drinking water supplies. In addition, several studies conducted in the MI-BaRL have examined the ecology of microbial communities in different settings, including sulfur rich springs, arsenic and hydrocarbon contaminated groundwater, and wastewater-contaminated surface and groundwater.