CURRENT CONDITIONS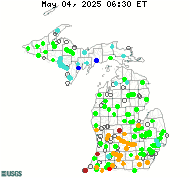 DATA CENTER
Real-time data
Historical data
WaterWatch
ABOUT THE Michigan
WSC
USGS in Your State
USGS Water Science Centers are located in each state.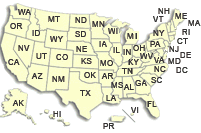 Newsworthy
The USGS Flood Inundation Mapper combines the flood inundation map libraries with real-time USGS river-level data and National Weather Service flood forecasts to produce a powerful tool that helps communicate when and where it may flood. This tool provides timely, more accurate local information to emergency managers tasked with the protection of lives and property.




The Red Cedar River from Farm Lane at Michigan State University, East Lansing, Michigan on Feb. 22, 2018 (Photo Credit: Bonnie Wigman)

Recent Publications

USGS in Social Media

Check out St. Joseph River at Niles, MI on Instagram!

Check out USGS on Facebook for their latest post!

Note: These are third-party services. DOI and USGS link policies apply.
Of Interest...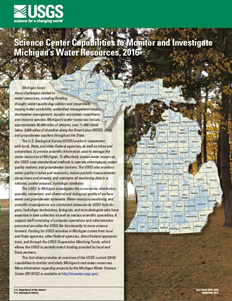 Michigan faces many challenges related to water resources, including flooding, drought, water-quality degradation and impairment, varying water availability, watershed-management issues, stormwater management, aquatic-ecosystem impairment, and invasive species. Michigan's water resources include approximately 36,000 miles of streams, over 11,000 inland lakes, 3,000 miles of shoreline along the Great Lakes (MDEQ, 2016), and groundwater aquifers throughout the State.
The U.S. Geological Survey (USGS) works in cooperation with local, State, and other Federal agencies, as well as tribes and universities, to provide scientific information used to manage the water resources of Michigan. To effectively assess water resources, the USGS uses standardized methods to operate streamgages, water-quality stations, and groundwater stations. The USGS also monitors water quality in lakes and reservoirs, makes periodic measurements along rivers and streams, and maintains all monitoring data in a national, quality-assured, hydrologic database.
The USGS in Michigan investigates the occurrence, distribution, quantity, movement, and chemical and biological quality of surface water and groundwater statewide. Water-resource monitoring and scientific investigations are conducted statewide by USGS hydrologists, hydrologic technicians, biologists, and microbiologists who have expertise in data collection as well as various scientific specialties. A support staff consisting of computer-operations and administrative personnel provides the USGS the functionality to move science forward. Funding for USGS activities in Michigan comes from local and State agencies, other Federal agencies, direct Federal appropriations, and through the USGS Cooperative Matching Funds, which allows the USGS to partially match funding provided by local and State partners.
Michigan Bacteriological Research Laboratory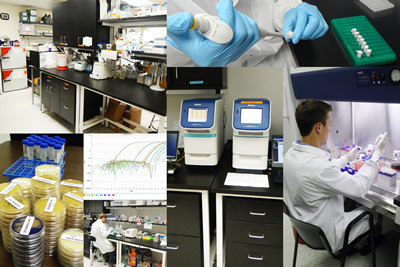 The USGS Michigan Water Science Center Bacteriological Research Laboratory (MI-BaRL) in Lansing, MI provides a variety of modern analytical approaches to understand bacteriological contamination and microbial ecology in diverse aquatic environments. The MI-BaRL laboratory has examined beach microbiology, the occurrence of antibiotic-resistant bacteria in surface water, and the occurrence of microbial pathogens in surface water, ground water, and in drinking water supplies. In addition, several studies conducted in the MI-BaRL have examined the ecology of microbial communities in different settings, including sulfur rich springs, arsenic and hydrocarbon contaminated groundwater, and wastewater-contaminated surface and groundwater.